ELECTRIC SCOOTERS
FOR YOUR TEAMBUILDINGS AND PROFESSIONAL OUTINGS
Discover our routes with our electric scooters? for individuals and companies. With a maximum of 10 people per group.
We love safety, so we provide protection in the form of helmets, knee and elbow pads, safety vests, hair nets, masks and disinfectant gel.
All our scooters are also carefully disinfected after use.
Bring your own gloves and possibly rain gear. It is also best to bring sturdy shoes and a change of clothes for afterwards.
The minimum age for scooters is 14 years and we do not deviate from this.
You are responsible for damage and/or theft of the equipment, damage to third parties and to yourself.
Each participant fills out a specific liability document at the briefing. We advise you to take out a private life insurance.
W-can has insured the scooters but it is up to the driver to see to it at all times.
The itineraries are accompanied but it goes without saying that you must respect the traffic rules?
All prices quoted are exclusive of 21 % VAT. The total price will be quoted at the time of payment. For the moment max 10 people per group.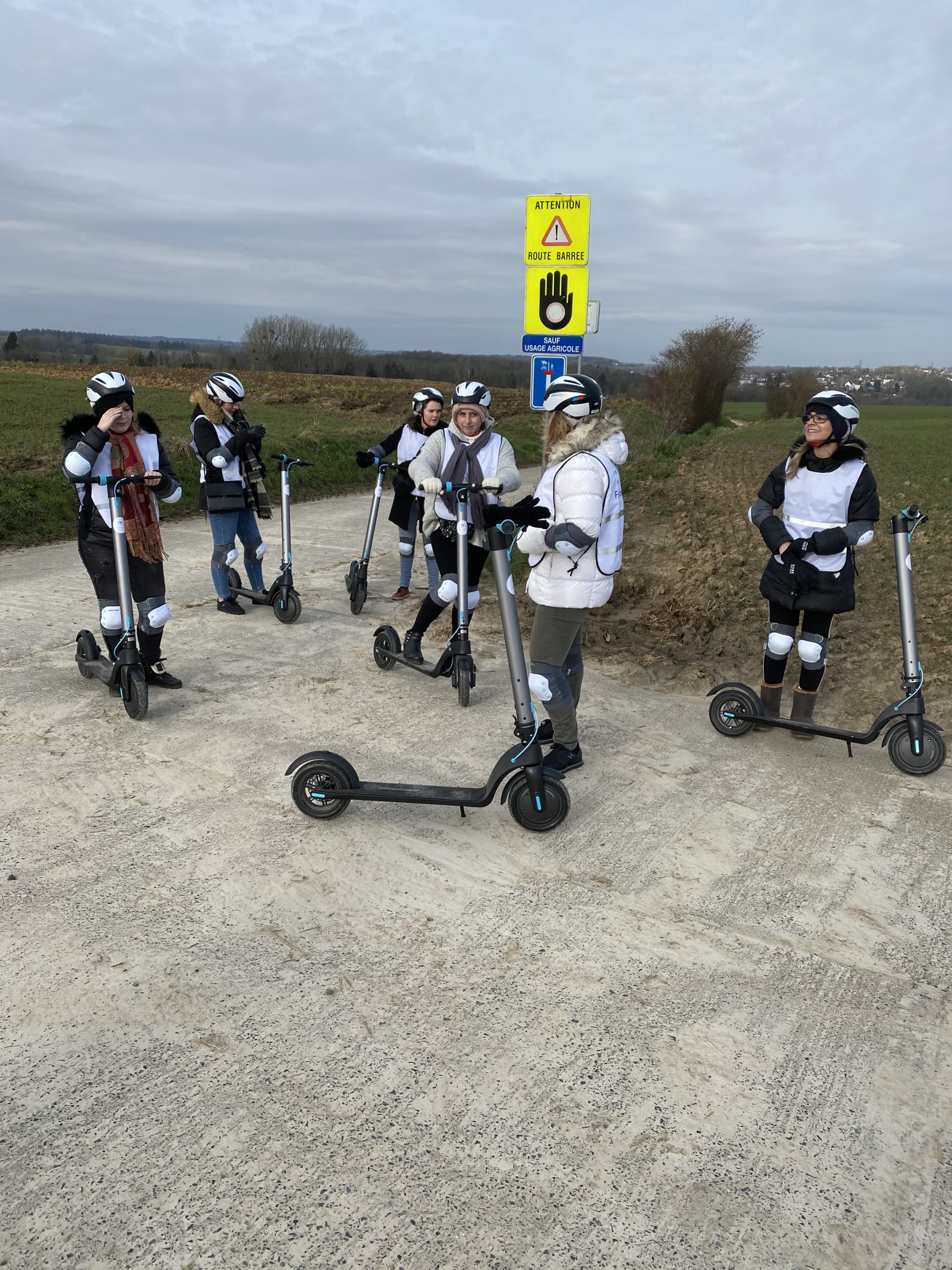 From:

€

125,00
The Naughty Road - your naughty excursion on electric scooters on Saturday afternoons from 3 to 8 pm. Min 6 persons - Max 10 persons..