Your seminar in Oudenaarde
The teacher, coach , guide
Insurance
Credit
Management
personal development
Project management
010/65.98.98
contact@w-can.be

Insurance
Credit
Management
personal development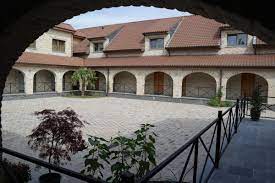 In collaboration with Fan's Holding SRL, W-can organizes a seminar for credit and insurance intermediaries.
Under the M.E.E. label, which stands for excellent organization, we take you to Oudenaarde for a great program
We stay in a very atypical hotel but full of charm
Take a look at the program and participate - learn about insurance and credit in a fun way. And as the cherry on the cake, collect recycling training points.
The participation will be confirmed only after payment - (via bank transfer) do not forget to mention your VAT number for the invoice.
A minimum of 8 people and a maximum of 12 people must register for this seminar.
BUDGET:
1 person 1200 ? TTC
2 people from the same office 2200 ? VAT INCLUDED
3 people from the same office 3300 ? VAT INCLUDED
4 people from the same office 4000 ? VAT INCLUDED
From 4 persons 1000? per additional person
Training courses organized by Fan's Holding SRL NR ACCREDITATION FSMA 500115 AHC (Permanent education for insurances and mortgage & consumer credits)
Maximum FSMA points to be obtained: 10 Insurance - 2 Mortgage loans - 2 Consumer loans
Credit Brokers Association members who attend the seminar receive a discount of 5% with the PROMO CODE 042023 to be inserted when ordering.